A well designed cold email is a sure-fire way to increase sales.
First and foremost, you need to make sure that your contact list is based on your ideal customer profile.
The next step is to create a template that you can personalize. But how do you do this?
How do you write engaging emails that people read and respond to?
The answer is simple: keep it short, be original, and be persistent. Make sure you end your email with a Call to Action. And once you have the relevant contact data, make sure you are spending time following the ones that will actually lead to sales.
Qualifying the leads
You should have a good idea of who your perfect customer or what your ideal customer profile is – what industry they work in, what their budget is, and what they want from you.
From that point, it's usually best to buy a customized B2B contact data list.
Once you have this, take a good look at the sales leads you've generated, and ignore the ones you don't need. This may sound counter-intuitive because you have just spent a lot of time building up leads.
But it isn't – it is no good spending the whole day chasing 20 customers with tiny budgets when you could focus on the 5 potential customers who have lots of cash.
A lot of this information can be gathered from email exchanges with your clients. Ask customers directly what their budgets or timelines are.
Whilst this may sound rude at first, many customers appreciate this kind of direct question, and it means that you come across as competent and experienced.
Customers, ultimately, want to believe that the service they are buying is popular enough to be reliable, but also new enough to give them an edge.
Keep it Short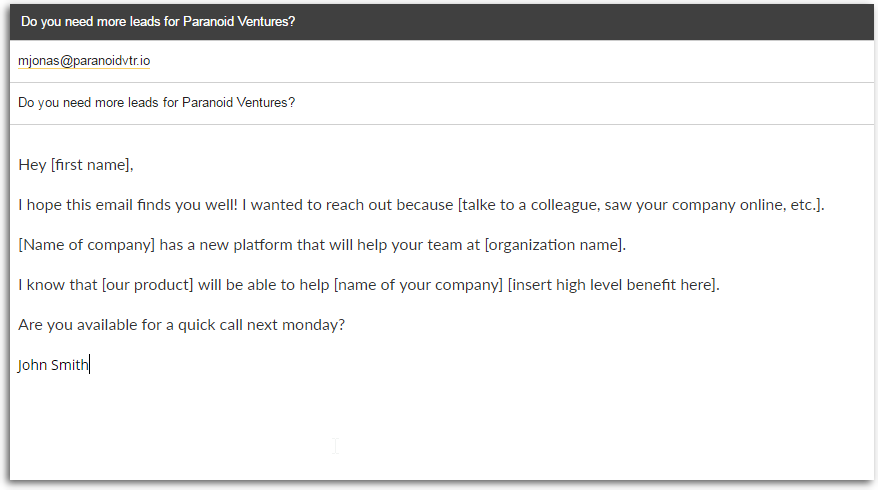 Customers hate long emails. Remember that most people will see your email in the preview pane on their phone. Anything longer than a few lines, and you've lost them.
Tell the customer what you are offering, and how it can help them. Don't write a paragraph introducing yourself, or write a long history of your company. Customers do not care who you are.
However, what is important to note is that your content is dependent on the quality of B2B contact data.
If you feel your current customer database is not updated consider lead enrichment, you don't want to be sending emails to irrelevant people.
Your company may have lots of interesting services, which you have spent long and hard thinking about. Your customers don't care about this. They want to increase revenue and decrease expenses. That's it.
On the other hand, make sure you put all of your contact details in the signature. Especially your phone number.
Encourage them to give you a call – this way, you can turn a short email into a phone conversation, where you will have longer to sell your product to them.
Avoid images. They mess up people's email browsers, which is annoying, and are a sure-fire way to get ignored.
And if in doubt, think of three keywords that are a mantra in the advertising industry: Brevity, Blunt, and Basic.
Have you used the least number of words possible? Do you get to the point quickly? Can your customers understand what you are offering?
Being blunt is not rude. Telling stories and being descriptive is good if you are writing a novel, but not an email. Shorter emails will speed up your response time.
Don't Be "Markety"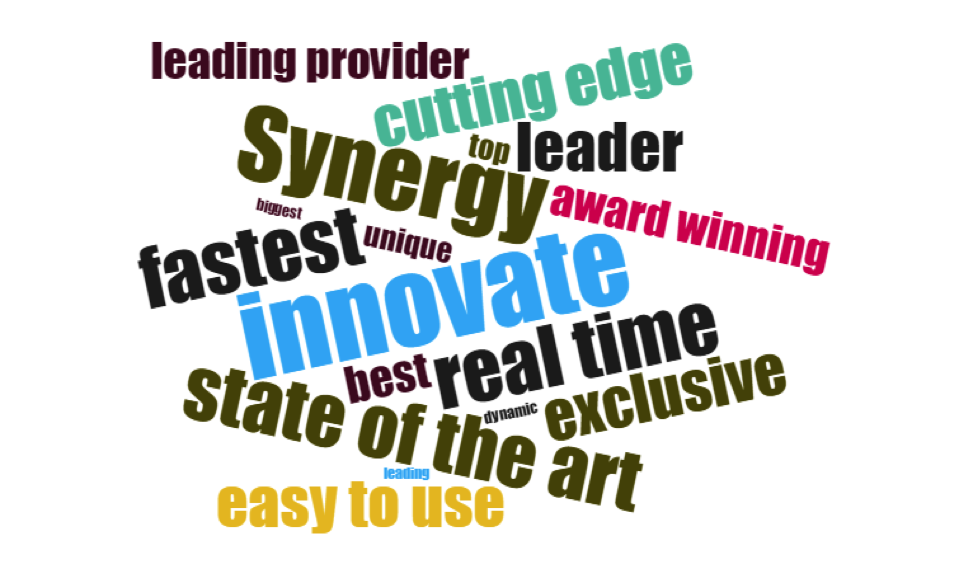 If you are wondering if your email sounds too much like a marketing email, then it does.
Think about your voice. Read your email to yourself.
Is that the way you talk? If not, think about your choice of words. Customers liked to be talked to as a friend, not as an anonymous statistic.
Be Original

Customers receive an awful lot of emails. Think especially about the subject line – does it stand out from the crowd? Why would a customer open your email, and not the others?
It can also be useful to use a question in the subject line, but make sure you answer the question in your email. If there is a disconnect between your opening and your offer, you will see your response rates drop.
Ask questions. The client will respond to the question, and start a conversation.
Don't make the common mistake of asking for a meeting straight away. Even a very short reply asking for more information will give you a lead, and you can start to build a relationship.
Often, though, a company name, or even just mentioning the customer's industry, goes a long way.
End with a CTA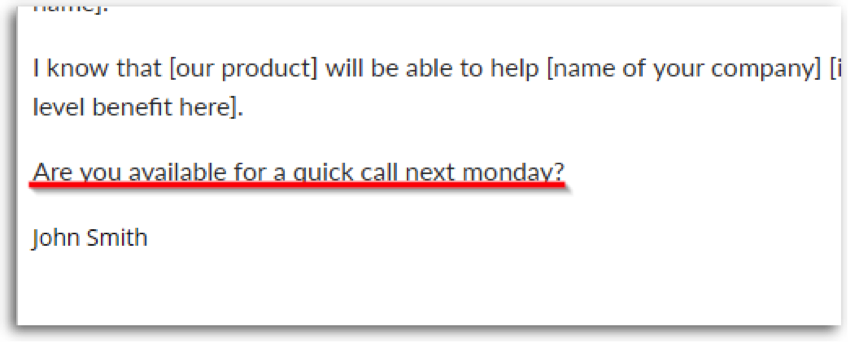 Tell your potential customer what to do next. If they are interested, which they will be if you have followed this advice so far, make sure they know how to take things further.
This is one of the most common mistakes companies make in their cold sales emails. Often, the person writing the email will worry about being rude if they ask the customer for direct action.
Instead, they close the email with something like "Thank you for your time, if you are at all interested then please let me know".
This is bad. You are trying to be polite, but you come across as unsure. Instead, each email should have a direct question – something that can be answered with a straight "yes" or "no".
Alternatively, give the customer definite instructions on what to do next. Realistically, the best cold emails can do is prompt a one-word response from a very busy customer, so give them that option!
You will also find it easier to deal with responses if they come in a generic format, and the customer will assume that you are also busy and confident.
Be Persistent
Make sure you monitor the success of your campaign. Track how many people open your emails, how many respond, and how many sales you make from them.
But be careful to gather enough B2B contact data first. It is no good thinking, after 50 emails, that your campaign is not working. Send at least 200, and then see what works and what doesn't.
Make sure you follow-up. Customers might not respond because they saw your email 10 seconds before they had to get off the train.
Send a follow-up email a few days later, at a different time of day, and they will probably have more time to respond.
The B2B industry is much faster than B2C in general and you have to be technical and precise at the same time.
And then follow-up your follow-up!
Once sales start rolling in, and you are hammered with work, you will be tempted to stop your outreach.
Do not do this – it will interrupt your "pipeline" of new customers. In a few weeks time, when new sales dry up, you will regret not being persistent enough.
If you feel you have dried up your current list of contacts there are many data points you can cater too that are in the category of "B2B contact data".
Summary
If you are still worrying that a cold sales email is spam, don't. Many customers are interested in new offers, and receiving these by email means they don't need to spend hours researching them.
The truth is that the quality of B2B contact data makes a huge difference.
If you are interested in how B2B contact data can truly work on your favor, apply for a free sample today.