What is the role of a customer service representative?
The most common answer — to take care of customer support and address customer questions.
What's the best way to generate and nurture leads?
The most common answer — through contact forms, blogs, and landing pages.
What do both of these have in common?
Communication!
You may use a crafty call to action, a punchy landing page tagline, or a well-written blog. However, none of these modalities facilitate communication.
Your client messages may be good but remember — customers can only provide feedback via a customer service agent.
With that in mind, we've made a list of the best ways for customer service representatives to generate new leads.
Provide Accessible Landing Page Contact
The landing page has several purposes, some of which include:
Informing the customer about your brand's current offers

Persuading the customer to fill out a form

Persuading the customer to click on a call-to-action (CTA) button
But
What happens if the customer has a question that precedes any of these functions?
This can be overcome by introducing a 'Get in Touch' button to the landing page. In this way, customers can easily access the answers to their questions.
This is an excellent opportunity to connect with your customers.
Use a customer support email to inform potential customers of what products you offer and how they can benefit your audience. This can quickly push the user along the sales funnel.
Another great option is live chat software. This allows customers to communicate with a real person when buying a product. Furthermore, it will reduce the customer's inclination to check out a rival's offer.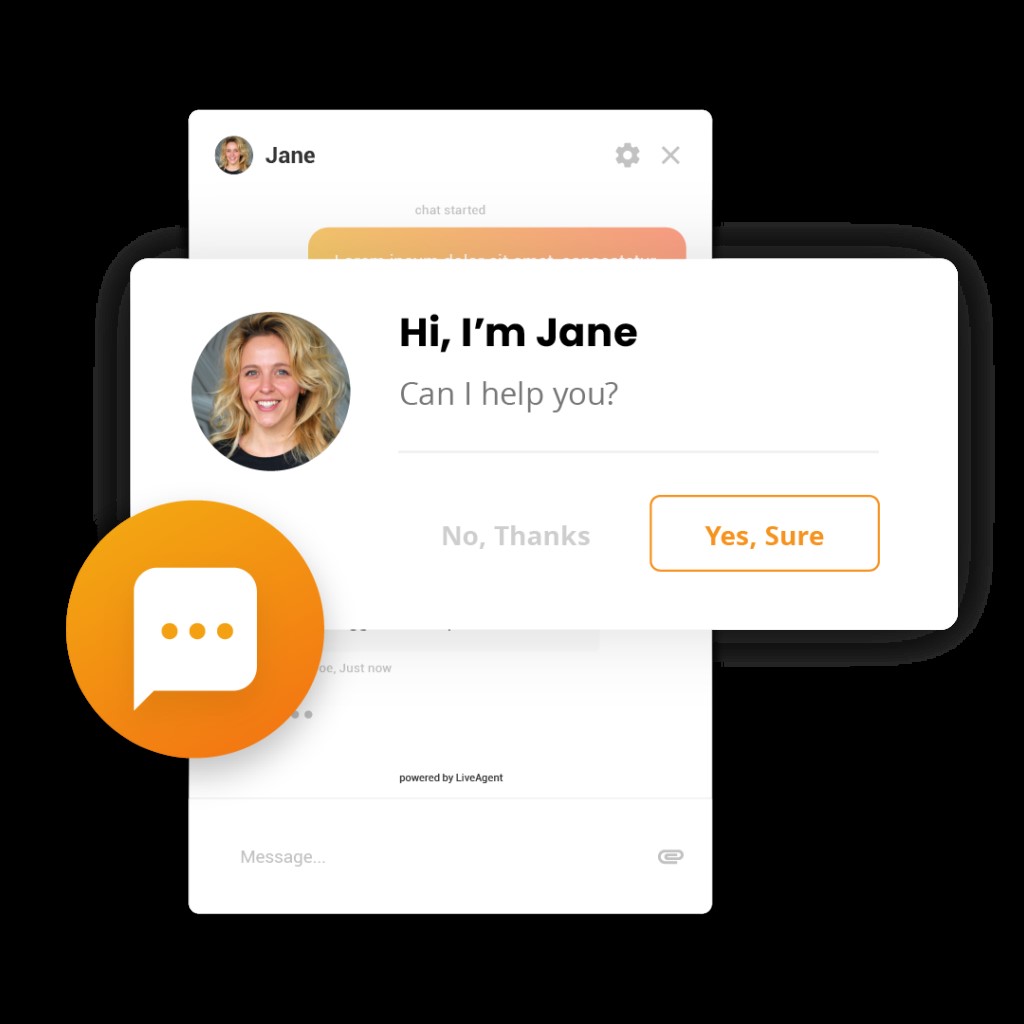 44% of customers think having a live person answer their questions during a purchase is a valuable feature. This is another way that a customer service representative can generate leads.
Consider positioning live chat agents to facilitate your sales, too. Some users are more likely to be interested in your products and services if they talk to a support agent rather than a salesperson.
Address Social Media Comments
One of the most common ways that customers like to communicate with brands is through comments on their social media pages. Duties customer service representatives must face include answering these queries — no matter how repetitive or silly they seem.
It's a good idea to keep track of which topics your customers ask about most, as this gives you the perfect material to write an FAQ section or blog post. This will help other customers who are having the same issues.
These posts will have several benefits:
Help in generating more leads

Answer visitors' questions

Improve your brand image
According to Forrester, 73% of customers say they appreciate companies that value their time through customer interactions.
A great example of a company generating impressive leads through social media is the shoe retailer Zappos. They know how to establish a connection with their customers.
Take a look at their Facebook welcome tab. It displays a particularly catchy phrase — Let's be in a like-like relationship. They use a slogan like this because they want their fans to feel equal.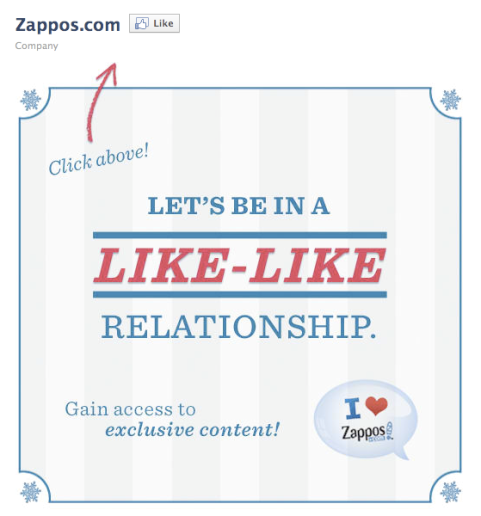 When visitors like the company on Facebook, they are then prompted to become part of Zappos' mailing list and receive VIP updates.
This shows consumers that the brand wants to build a relationship with them.
Zappos also uses a "fans only content" strategy. This means only their fans will have special access to certain products, content, and promotions. This is another way they encourage visitors to like their page.
Use A Chatbot
A chatbot is the ultimate upgrade to the customer service representative because it:
Can answer endless questions in mere seconds

Will never get tired or moody

Reduces customers' waiting time
Through interacting with customers, chatbots:
Analyze their browsing behavior

Analyze their demographic data

Make recommendations based on their preferences
The result? Improved lead generation.
Don't know where to begin? Start by implementing a chatbot on your landing pages or in your Facebook messenger.
A chatbot can ask a set of prearranged questions, and the answers are then passed on to a live customer service rep.
Note: It's still important to make it easy to get human help via chat. You want to avoid frustrated customers from getting even more annoyed.
Train Customer Service Representatives To Upsell And Cross-Sell
Many companies, especially those selling SaaS products, have multi-tiered product plans to deal with customers.
If you have multiple plans, pay attention to training customer service representatives.
The customer service representative should have the skills to understand:
Every product plan

The problems each plan solves
A good representative has excellent customer service skills. They should handle complaints by listening carefully and asking tactical and relevant questions.
By doing this, they'll find multiple opportunities for upselling or cross-selling.
When representatives interact with customers, they should at the very least obtain useful data. Then they can provide information to the sales team for future use.
Use Your CSR For Product Development
If you're looking for new ways to improve your products and services or to develop new ones, it's best to start with your customer service team.
Why?
Because they receive a constant stream of customer complaints.
When a customer dials the call center with a problem that can't be solved, make sure the customer service representative reports this to the development team.
Nobody knows better what your customers want than the customers themselves.
Ensure your customer service representatives have the necessary computer skills and can fill in the database user interface. This is an excellent way of providing information about customer accounts. Then, you can generate reports and find out what the most common issues are.
Leverage Your Customer Service Content
As a customer, when you have a problem, what's the first step you take? You go to the brand's website and look for FAQs or blog posts to find the answers you need.
With this information online, the customer service representative duties are significantly reduced. They don't have to answer the same questions again and again. Also, by making the answers to common questions easily available, the users are in turn happier with the customer service representative.
Not only are these web pages useful for service representatives, but also for the sales team. They can be used to generate organic leads by using relevant keywords.
Your sales and representative customer service teams should work closely together.
They have to:
Provide information about products on time

Keep your content updated

Deal with processing orders

Process returns
Final Thoughts
Having an efficient customer service team as a secondary sales team may require additional customer service representatives' education.
However, placing a focus on sales when customer service representatives interact with your customers is well worth the effort.
Follow the advice we outlined and you'll have a sales-oriented customer service process in no time.
For more useful information on customer relationship management and enterprise resource planning, do check out the link above.